Throughout the years, Oreo has always been deemed as America's favorite cookie. Starting with the original loving vanilla creme sandwiched between two crunchy chocolate cookies, these tasty treats were found in the pantry of most of our households. There are just so many great ways to eat them – twisting off one side and eating the creme first, dunking them in milk for a melt-in-your-mouth experience, or eating them as is. Besides eating them as is, there are also recipes galore on using Oreos in ice cream, cakes, pies and so many other desserts. Oreos are undoubtedly a huge proponent of twentieth century culture.
Over the years, Nabisco has evolved the Oreo into something truly special. They doubled and tripled the amount of creme, dipped them in fudge and introduced a vanilla cookie. That didn't stop there. They continued to deliver more varieties for the Oreo enthusiasts. How many do you ask? Well after doing some extensive digging, here is a list of nearly every Oreo to enter the market!
That begs the question, what Oreo flavor would you love to see next? Perhaps a carrot cake, salted caramel or butter cream flavored Oreo?
Every Flavor Oreo
#1 Original
#2 Golden
#3 Double Stuff
#4 Mega Stuff
#5 Chocolate Creme
#6 Uh-Oh!
#7 Golden Chocolate Oreos
#8 Cool Mint
#9 Berry Creme
#10 Lemon Creme
#11 Limeade
#12 Fruit Punch
#13 Peanut Butter Creme
#14 Rootbeer Float
#15 Creamsicle
#16 Berry Burst Ice Cream
#17 Triple Double
#18 Neapolitan
#19 Triple Double Mint
#20 Candy Corn
#21 Candy Cane
#22 Caramel Apple
#23 Birthday Cake Vanilla
#24 Birthday Cake Chocolate
#25 Marshmallow Crispy
#26 Reese's Cup
#27 Cookie Dough
#28 Banana Split
#29 Sure, Bert!
#30 Caramel Creme
#31 Strawberries n' Creme
#32 Watermelon
#33 Green Tea
#34 Smores
#35 Red Velvet
#36 Pumpkin Spice
#37 Cotton Candy
#38 Gingerbread
#39 Cookies n' Creme
#40 Winter Creme
#41 Birthday Cake Fudge Creme
#42 Spring Creme
#43 Halloween Creme
#44 American Creme
#45 Spring Sky Blue Creme
#46 Summer Creme
#47 Coconut Fudge Creme
#48 White Fudge
#49 Fudge Raspberry Creme
#50 Heads or Tails
#51 Football
#52 DQ Blizzard Creme
#53 PB & Chocolate, Orange Ice Cream, Blueberry Ice Cream, Strawberry Milkshake
#54 Mango and Orange Creme
#55 Grape and Peach Creme
#56 Raspberry and Blueberry Creme
#57 Strawberry Shortcake Oreo
#58 Fruity Crisp Oreo
#59 Blueberry Pie Oreo
#60 Peeps
#61 Swedish Fish
#62 Chocolate Strawberry
#63 Fireworks
#64 Jelly Donut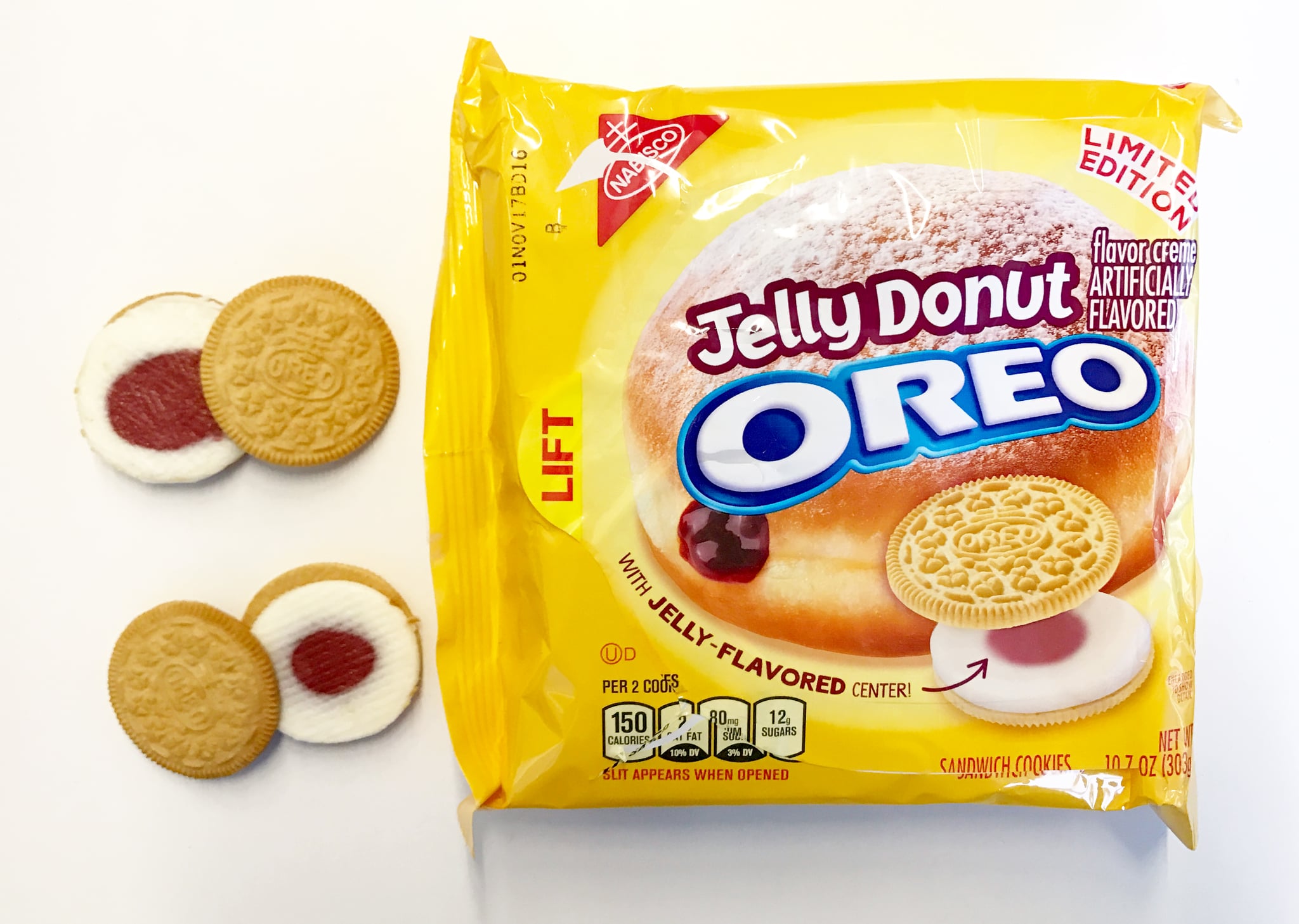 #65 Waffles and Syrup
#66 Cookies and Cream
Fun Fact
Did you know that when the original Oreo was introduced in China, it failed miserably? The population in China found our beloved Oreo was too sweet. So Nabisco took a new route and introduced these popular fruity flavor Oreos which became a huge hit!
Save